Loading...
Server IP: play.alttd.com
Adventure Begins
You awake in a strange town, where are you? There are residents running about trading with each other and stories of distant realms with more towns. It's time to write your story. Welcome to Altitude, the laid-back community-oriented server that hosts your home for Minecraft.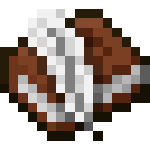 Survival Shaped by You
Altitude is built by the community, for the community. We've added features requested by our members and several custom plugins to create our "perfect" survival experience.
McMMO & MyPet
Two of the most requested plugins on Altitude, level up yourself and your pet with these MMO-based plugins!
Dynamic map
See the world and the players around it in real-time! The map shows the entire survival world with claims and warps.
"Great community, great people, great server all round . . . If it can bring back my love for minecraft, it could work wonders for you."
- /u/seanhanley1993

play.alttd.com
Scroll Down